Creating a healthy, flourishing flower garden isn't as easy as simply dropping some plants into the dirt and watching them blossom. Having the right kind of gardening soil for your flowers is crucial for their health, growth and overall bloom development. Generally, most flowering plants do best in loose and well-drained soil with plenty of organic material.
When planting your flowers in containers, choose an all-purpose potting mix to allow for optimal growing conditions and prevent root rot and damage. But when you're planting flowers into an in- or above-ground garden, select a specifically blended gardening soil.
At Tim Wallace Supply we offer several flower and perennial garden options:
Tim's Original Garden Mix

50% topsoil, 25% organic compost and 25% fine sand
Even the best compost can dry out quickly, so mixing it with topsoil and fine sand is a great way to provide balanced bedding for flowers and plants. This mixture gives you the best of all worlds since topsoil offers a robust home for roots with plenty of water, compost provides a boost of nutrients and sand helps with soil porosity and water retention.
Premium Garden Mix

50% topsoil, 25% Purple Cow Classic Compost and 25% fine sand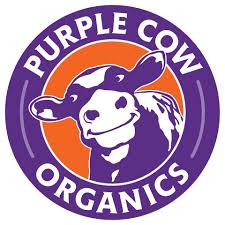 Nationally known and trusted Purple Cow Classic Compost is a proven, time-tested way to add beneficial microbes, carbon and balanced nutrients to your flower gardening soil. A 100% plant-based and organic component, the Purple Cow Compost improves soil structure and porosity in creating a better plant-root environment. It also reinforces nutrient retention and use while reducing nutrient loss caused by leaching. Purple Cow includes humus to assist in soil aggregation and nutrient availability for the plant as well.
Our premium garden mix will save you both time and effort as everything your flowers need – a prepared blend of high-quality black dirt, fine sand and naturally fertilized soil – is ready to be spread into your flower garden.
Perennial Garden Mix

50% pine bark fines, 50% organic compost
Perennials are garden plants that return each spring after going dormant in winter (e.g. hostas, coneflowers, daylilies, peonies, salvia). That means you plant them once and then enjoy them for years. Healthy, happy perennials will grow vigorously and multiply, creating new plants for you to expand your own garden or to share with friends.
Sometimes, however, your perennials might not produce as many flowers or they just won't grow as well as they should. Planting perennials straight into the native soil will produce disappointing results.
A blend of 50% organic compost and 50% aged pine bark mulch offers a great formula for a lively and productive perennial garden bed. The compost provides the soil with essential nutrients such as nitrogen, phosphorus and potassium. This helps your plants grow, bloom and thrive. It should also raise the soil pH for the growing season. The material helps retain soil moisture and even prevents diseases as well.
The finely ground pine bark in the perennial garden mix works well as a soil conditioner because it helps the soil retain moisture. It also provides "pore space" through which oxygen and nutrients can filter in the soil.
All of our Soil Mixes for Flower Gardens are available for pickup or delivery. Our delivery minimum is 2 cubic yards. Garden Mix can be picked up in 1/2 or 1 cubic yard increments. All other Flower Garden mixes are blended "on demand" by the full cubic yard. Call us at  (630) 759-5552 to set up your home delivery.
To learn more about our Soil Blends for flower and perennial gardens, visit our Soil Mix Supply website.