Tim Wallace Landscape Supply provides the services you need to get those projects done.  Let us deliver your landscape materials right to your yard!  Schedule your delivery of topsoil, sand, gravel, pavers, decorative stone, cobblestone, boulders, Unilock pavers, bark mulch and plant material too!
Delivery and planting is available for professional installation of our locally grown trees.
When your garden is asleep and the snow is deep, remember we are your local Western Snowplow Dealer; new equipment, parts and service, bagged and bulk snow melt products all available in the Bolingbrook Supply Yard year round.
Read more about specific services in the list below:
Delivery
In 1984 Tim Wallace Landscape Supply Company was established delivering topsoil, sand, gravel.  Today we still offer Same Day Delivery to our local area. Our product line has expanded to include mulch, decorative stone, natural stones and boulders which can be delivered as well. Learn more about our delivery services
Dump Truck Rental
Dump Truck rental is currently unavailable.
Tree Planting
Have landscape grade ornamental and shade trees locally grown in our Oswego, Illinois nursery installed professionally by Tim Wallace Landscape Supply.  Select the perfect tree for your landscape and let us do the digging! Learn more about our planting services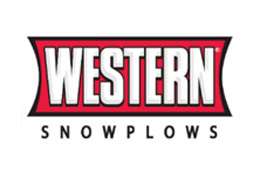 Western Plows
Tim Wallace Snowplow Supply is your local Western Snowplow Dealer; new equipment, parts and service are available at the Bolingbrook Supply Yard.  Visit or call and ask about new snowplows, salters and truckside installations.  Bulk salt, bagged salt and calcium chloride are ready for pick up when the snow flies. Tim Wallace Landscape Supply offers commercial snow and ice control services. Call for more information.  Learn more about Western Snowplows
Sorry – We do not plow residential sites.